Baumer 바우머 포토센서 O500 Series 기술사양
안녕하세요 TIATIP 입니다. 오늘 이 시간에는 O300에 이은 바우머의 포토센서 O500 시리즈에 대해 살펴보도록 하겠습니다.

Baumer
Presence detection
Photeelectric sensors
O500 Series
The new performance category in optical sensor technology
The first series of Baumer NextGen sensors provides maximum safety and convenience.
With the first O500 series, Baumer has created a new performance category in optical sensor technology through consistent innovation. Further series of Baumer NextGen sensors with new sensor principles will follow
Portpolio
O500 - Diffuse sensor with background suppression
O500 - Diffuse sensor with intensity difference
O500 - SmartReflect Light barrier
O500 - Retro-reflective sensor
Comfort and reliability
Maximum reliability
- Increased power reserves for reliable operation in demanding conditions
- qTeach guarantees reliable commissioning
- Seamlessly integrated electronics increases MTTF values
Convenience
- Design-in thanks to 3D model with integrated optical axis
- Maximum flexibility during the entire planning phase thanks to OneBox Design
- Commissioning through easy and perfectly guided qTeach
- qTarget reduces adjustment operations during installation thanks to the aligned optical axis
Low total cost of ownership
- Baumer offers added value from planning to operation through simple usage
- The most economical solution for optical sensor applications
Developed for many industries. Examples:
• Packaging industry
With the new O500 series we are setting new benchmarkswith regard to reliability and convenience, thus meeting thechallenges of the packaging industry in an ideal way.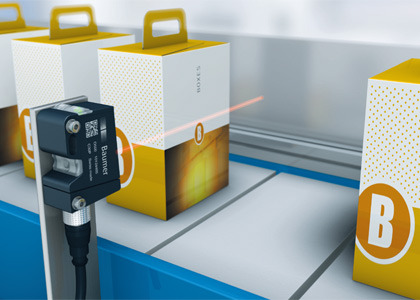 • Installation/handling and automation
When it comes to required features like precision, reliability and compact design, the O500 series offers optimum solutions for object detection and positioning.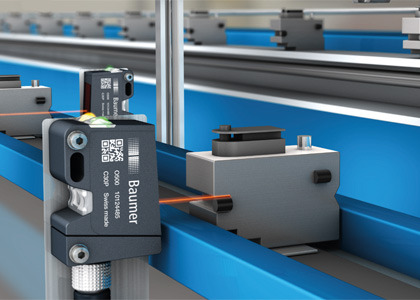 Technical Data

Baumer O300 O500 BRO 201405XX.pdf

O500 BRO EN 1210XX.pdf

O500 Flyer EN.pdf
Notice : Specification are subject to change without notice.
주의사항 : 소개된 제품 및 시스템의 사양, 재질, 치수, 기타 기재 내용은 제조공급사의 사정이나, 성능향상을 위해 예고 없이 단종, 대체되거나 변경되는 경우가 있으므로 양해를 부탁 드립니다. 기타 문의 및 상담은 하기 전문점을 통해 진행해 주시기 바랍니다.

국내 상담문의 및 기술지원
CUSTOMER SUCCESS IDK

0500
,
baumer
,
NextGen
,
NextGen Sensor
,
O500
,
photo sensor
,
photoelectric sensor
,
광센서
,
광학센서
,
바우머
,
포토센서