호크 Hawke 470 Blanking Flange 기술사양
안녕하세요 TIATIP 입니다.
오늘 이 시간에는 Hawke의 470 Blanking Flange 사양에 대해 살펴보겠습니다.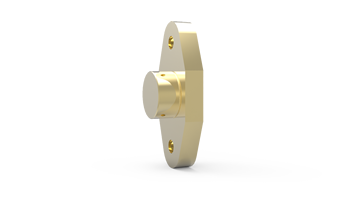 Hawke
Accessories
470 Blanking Flange
Flameproof Exd / Dual Certified ATEX - IECEx
Application
Mining.
To close unused cable gland entries and maintain the flameproof integrity of the equipment.
Materials & Finishes
The 470 Blanking Flange is manufactured in Brass (standard), Nickel Plated Brass or 316 Stainless Steel.
Technical Data
1.Flameproof Exd
I M2.
2.Certificate No's Baseefa08ATEX0333U and IECEx BAS 08.0113U.
3.Suitable for use in:Mines.
4.Construction and Test Standards:IEC/EN 60079-0 and IEC/EN 60079-1.
5.Operating Temperature Range:-60°C to +80°C.

470 Spec.pdf

470 Assembly.pdf

2.Hawke Accessories 2013 IDK.pdf
Hawke Ordering Format [Blanking Flange Type/Size]
Example : 470/C
국내 기술지원 및 구매상담처
CUSTOMER SUCCESS IDK

470
,
470 blanking flange
,
blanking flange
,
ehawke
,
Hawke
,
Hawke International
,
IDK
,
jadongwha
,
tiatip
,
TIEx
,
아이디케이
,
호크