Hawke 321 Cable Gland
안녕하세요? TIATIP 입니다.
오늘은 Hawke 호크케이블그랜드 가운데 Increased Safety, Ex'e' 타입의 애플리케이션에 해당하는 제품인 Hawke 321 케이블그랜드를 소개합니다.
Hawke
Cable Glands
Hazardous Area
Increased Safety Exe
Dual Certified ATEX / IECEx
Hawke 321 Cable Gland
The 321 Cable Gland is only available from Hawke nternational distributor Stahl-Syberg.
Hawke 321 Cable Gland
Application
The 321 cable gland provides a seal on the outer cable sheath and is intended for use on non-armoured elastomer and plastic insulated cables. The cable gland certifi ed Exe and is suitable for installation in Zone 1 (21) and Zone 2 (22) hazardous areas.
Features
• When used in Increased Safety applications, this cable gland may be used
with braided cable where the braid and the outer sheath pass into the
enclosure.
• The braid must then be suitably terminated inside the enclosure.
Note: Braided cable is classed as unarmoured cable in the EN/IEC 60079
series standards for Exe applications.
• Manufactured in Brass (standard), Nickel Plated Brass, 316 Stainless Steel or
Aluminium.
• Brass NPT entries are nickel plated as standard.
Hawke Accessories for Cable Glands and Junction Boxes/Enclosures
Technical Data
• Increased Safety Exe II 2 GD ExtD A21.
• Certifi cate No's: Baseefa06ATEX0059X and IECEx BAS 06.0016X.
• Suitable for use in Zone 1, Zone 2, Zone 21, Zone 22 and in Gas Groups IIA,
IIB and IIC.
• Construction and Test Standards: IEC/EN 60079-0, IEC/EN 60079-7, IEC/EN
61241-0 and IEC/EN 61241-1.
• Ingress Protection: IP66, IP67 and IP 68 (30 metres for 7 days) to IEC/EN
60529 and NEMA 4X.
• Deluge Protection to DTS01.
• Operating Temperature Range: -60°C to +100°C.
• Assembly Instruction Sheet: AI 307.
• Alternative certifi cation options available: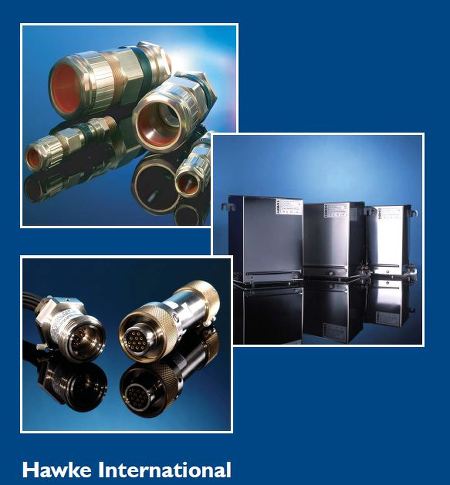 품번예시(기본틀)
321/2K/M16,321/Os/M20,321/O/M20,321/A/M20,321/B/M25,321/C/M32,
321/C2/M40,321/D/M50,321/E/M63,321/F/M75,321/G/M80,321/H/M90,
321/J/M100,321/Os/1/2"NPT,321/O/1/2"NPT,321/A/3/4"NPT,321/A/1/2"NPT,
321/B/1"NPT,321/B/3/4"NPT,321/C/1-1/4"NPT,321/C/1"NPT,321/C2/1-1/2"NPT,
321/C2/1-1/4"NPT,321/D/2"NPT,321/D/1-1/2"NPT,321/E/2-1/2"NPT,
321/E/2"NPT,321/F/3"NPT,321/F/2-1/2"NPT,321/G/3-1/2"NPT,
321/H/3-1/2"NPT,321/J/4"NPT
Hawke Thread Conversion Solutions for Cable Glands and Junction Boxes/Enclosures
보다 자세한 사양(Technical Specification)은 다음의 세가지 첨부파일을 참고하시기 바랍니다.

321 IDK Spec 20110609.pdf

321 IDK Spec 20140611.pdf

321 Assembly 3.pdf

1.Cable Glands-Group ll.pdf

2.Hawke Accessories 2013 IDK.pdf
국내 기술지원 및 구매상담처
CUSTOMER SUCCESS IDK

321
,
ATEX
,
Deluge
,
Deluge Protection
,
Deluge seal
,
DTS01
,
ehawke
,
Hawke
,
Hawke International
,
Hazardous
,
Hubbell
,
IDK
,
IECEx
,
jadongwha
,
Killark
,
tiatip
,
방폭
,
방폭그랜드
,
방폭글랜드
,
방폭케이블그랜드
,
방폭케이블글랜드
,
아이디케이
,
케이블그랜드
,
케이블글랜드
,
킬락
,
허벨
,
호크