Baumer Ultrasonic Sensors U500 Series 사양소개
안녕하세요 TIATIP 입니다. 오늘 이 시간에는 바우머 초음파센서 U500 시리즈에 대해 살펴보고자 합니다. 새롭게 출시되어 우수한 평가를 받고 있는 U500 시리즈는 신개념 포토센서 O500 시리즈와 동일한 디자인으로 각광을 받고 있습니다.
Baumer
Success principle flexibility
One design – two technologies
With the U500 sensor, the Baumer Group now expands the portfolio of NextGen sensors to ultrasonic technology. Thanks to OneBox Design, the new sensors are identical in design and size with their series O500 photoelectric counterparts. This offers the user maximum flexibility in the planning phase or during later conversion measures.
Reliability and comfort
Maximum reliability
- Expanded reserve capacity for reliable operation under demanding conditions
- qTeach™ ensures reliable initial set-up
- Seamlessly integrated electronics increases MTTF values
Convenient
- Design-In using a 3D model with integrated transducer
- Maximum flexibility in the overall planning phase thanks to OneBoxDesign
- Commissioning through easy and perfectly guided qTeach™
- qTarget™ reduces the adjustment effort during installation thanks to measurement axis alignment
Low total operating costs
- Baumer offers added value from planning to operation through simple usage
- The most economical solution for optical sensor applications.
Distance measuring

- Sensing distance 100 ... 1000 mm
- Teachable calibration curve
- Current and voltage output
- Operating principle
Based on the pulse echo technique, the measured distance value is output as a voltage value.
Proximity switch
- Sensing distance 100 ... 1000 mm
- 1-point and window teach
- Push-pull output
- Operating principle
Similar to a diffuse sensor with background suppression, the presence of an object is detected by means of acoustic reflection at the object surface.
Retro-reflective sensor

- No blind region
- Sensing distance 0 ... 1000 mm
- Push-pull output
- Operating principle
Similar to a light barrier, however no special reflector is required. An arbitrary machine part is used to reflect the sound
Accessories
- Sensofix
- Mounting brackets
- Sonic deflectors

Application
Filling level measurement:
The U500 is ideal for measuring filling levels, even in confined spaces, thanks to its narrow sonic beam angle.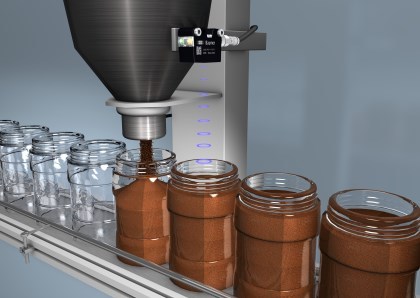 Diameter control:
The measuring version of the U500 enables monitoring of the diameter of rolls with very different colors, reflectance and transparency.
Sag control:
Even the sag in transparent films can be precisely monitored by means of a U500.
Use under harsh conditions:
Thanks to its robust transducer, the U500 can also be used under harsh conditions
Technical Data

U500 BRO EN 201312XX.pdf

U500 DAO 11127346 Spec.pdf
Notice : Specification are subject to change without notice.
주의사항 : 소개된 제품 및 시스템의 사양, 재질, 치수, 기타 기재 내용은 제조공급사의 사정이나, 성능향상을 위해 예고 없이 단종, 대체되거나 변경되는 경우가 있으므로 양해를 부탁 드립니다. 기타 문의 및 상담은 하기 전문점을 통해 진행해 주시기 바랍니다.

국내 상담문의 및 기술지원
CUSTOMER SUCCESS IDK

baumer
,
O500
,
sensofix
,
U500
,
u500sensor
,
ultrasonic sensor
,
바우머
,
바우머센서
,
초음파센서