T&B, Thomas&Betts, Fastening System 제품 및 서비스
안녕하세요 TIATIP 입니다.
오늘은 T&B(토마스앤베츠, Thomas&Betts) 제품과 서비스 가운데 Fastening System 분야에 대해 살펴보도록 하겠습니다.
Fastening Systems
Thomas & Betts offers one of the industry's broadest range of innovative solutions for bundling, securing, routing and protecting wire and cable, including the trusted Ty-Rap® brand, Catamount® brand and others in multiple materials, sizes and colors.
Feature Products
The Grip of Steel®: Often imitated, but never equaled, Ty-Rap cable ties provide superior performance in a variety of applications.
Control Panel Solutions: Available in numerous configurations, materials, sizes and colors to accommodate any application, Ty-Duct® products offer a total solution for routing and concealing wiring in control panels.
Ergonomically Designed Tools: Install our fasteners with well-designed, ergonomic, error-proof tools that add to your efficiency and comfort
T&B, Ty-Rap Cable Ties, Tools and Accessories
T&B, Ty-Duct Wiring Duct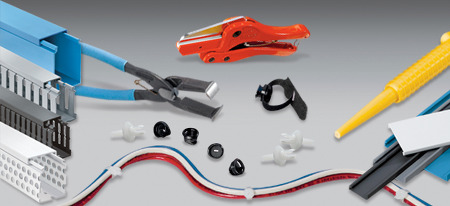 Twist Tail TIes
General Purpose Ties & Accessories
T&B, Products Links
T&B, TNB, TaNdB
Thomas&Betts, ThomasaNdBetts
티앤비, 티엔비, 티앤드비, 티엔드비
토마스앤베츠, 토마스앤배츠, 토마스엔베츠, 토마스엔배츠
토머스앤베츠, 토머스앤배츠, 토머스엔베츠, 토머스엔배츠
국내 기술지원 및 구매상담처
CUSTOMER SUCCESS IDK

cable tie
,
Catamount
,
Fastening
,
fastening system
,
IDK
,
jadongwha
,
Steel
,
T&B
,
Thomas&Betts
,
tia
,
tiatip
,
tie
,
TIEx
,
tip
,
tis
,
tnb
,
ty-duct
,
Ty-Rap
,
토마스앤베츠
,
토마스엔배츠
,
토마스엔베츠
,
토머스앤베츠
,
토머스엔베츠