Hawke EZE Series Enclosure Stainless Steel (SUS), EZE22 Type Junction Box
안녕하세요 TIATIP 입니다.
오늘은 Hawke 호크 Stainless Steel(SUS) 박스로 대표되는 EZE Series 가운데 EZE22 타입에 대해 살펴보겠습니다.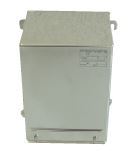 Hawke 호크 EZE Series Enclosure SUS EZE22 Juction Box
Enclosure Type : EZE22
Stainless Steel
Exe Enclosures for Harsh and Hazardous Locations
Increased Safety Exe Dual Certified ATEX/IECEx
Hawke Junction Box/Enclosure Stainless Steel, EZE Series
Technical Data
- Increased Safety II 2 GD Exe II, ExtD
- Eze 22 Certificate No's: Baseefa08ATEX0364X and IECEx BAS 08.0125X.
- ZEze 22 Certificate No's: Baseefa08ATEX0363U and IECEx BAS 08.0124U.
- Suitable for use in Zone 1, Zone 2, Zone 21 and Zone 22.
- Construction and Test Standards:
IEC/EN 60079-0, IEC/EN 60079-7, IEC/EN 61241-0 and IEC/EN 61241-1.
- Ingress Protection: IP66 to IEC/EN 60529.
- Deluge Protection to DTS01.
- Operating Temperature Range: -40°C to +80°C.
- Temperature Class and Ambient: T6 40°C,
optional T5 with ambients up to 65°C.
- Assembly Instruction Sheet: AI 280.
- Alternative certification options available:
General Information
1. Robust Stainless Steel Construction
Enclosure material thickness ranges between 1.2 – 2.0mm with 2 – 3mm thick gland plates.
Durable stainless steel rating label.

2. Electropolished Surface Finish
Provides high levels of corrosion resistance.

3. Softer Finished Rounded Edges
Safer manual handling of enclosure and gland plates.

4. Rigid Slotted External Mounting Feet
Allows enclosure to be hung onto the structure.

5. Stainless Steel Lid Fixing Screws with Nylon Retaining Washers
Prevents loss of screws during assembly and maintenance.

6. Superior One Piece Silicone Sponge Gaskets
DTS01 deluge protection.
Provides Ingress Protection to IP66.
Durable with excellent UV stability and chemical resistance.
Good chemical resistance – EMC mesh option.

7. Extensive Range of Enclosure Sizes Available
Three standard enclosure sizes available,
Sizes range from 224 x 310 x 183 to 624 x 310 x 183.
Gland plate on face C only.

8. Internal/External Earth Stud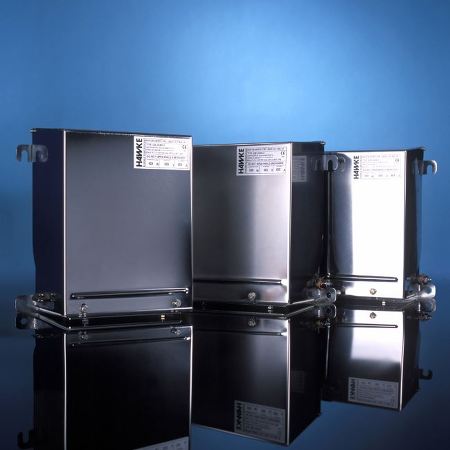 Hawke Junction Box/Enclosure Stainless Steel, EZE Series

Hawke Enclosure Catalogue HWK05 March 02.zip

Hawke Full catalogues_20101103.zip

국내 기술지원 및 구매상담처
CUSTOMER SUCCESS IDK

ehawke
,
Enclosure
,
Explosion Proof
,
explosion-proof
,
eze22
,
Hawke
,
Hawke International
,
hawkeinternational
,
Hubbell
,
IDK
,
jadongwha
,
Junction Box
,
offshore
,
onshore
,
tiatip
,
계장
,
방폭박스
,
플랜트
,
호크
,
호크인터내셔날