Baumer Distance Measuring Photoelectric Sensors 라인업 소개
안녕하세요 TIATIP 입니다. 오늘 이 시간에는 바우머 거리측정용 센서가운데 포토센서 타입에 대해 살펴보도록 하겠습니다.

Baumer
Photoelectric distance-measuring sensors
For accurate and reliable regulation of complex processes
Many applications need a lot more information than just whether an object is present. Our sensors can provide precise measurements at high cycle times even with difficult surfaces. So distances, widths, heights, positions and diameters of objects can be measured with the utmost precision and high resolution
1. PosCon 3D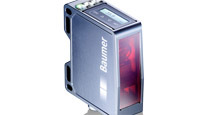 - Distance-independent measurement of object edge positions
- Easy handling, no external software required
- Width measurement independent of surface finish or color
- Fast mounting and easy installation
2. Series 14
- Point Source LED sensor for measuring distances up to 400 mm
- Color-independent and not affected by soiling
- IO-Link capable
3. Miniature sensors
- Smallest laser distance sensor
- Measuring distance up to 120 mm
- Maximum resolution at 2 μm
4. Optical sensor in washdown design
- Measuring sensor for average distances up to 600mm in washdown design
- Protection class IP 69K
5. Easy handling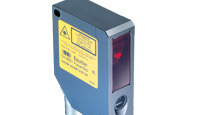 - Reliable measuring with average distances up to 1000 mm
- High accuracy even at high measuring rates
- Quick and convenient to set up
6. Large measuring ranges from 4 m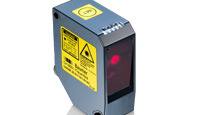 - Measuring distances up to 13 m with high resolution
- Most compact sensor of its class
- Precise, reproducible measurements also under changing environmental conditions
7. For demanding measurements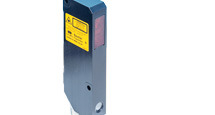 - High resolution even with large measuring distances up to 1000 mm
- Adjustable measuring range
8. OADK 25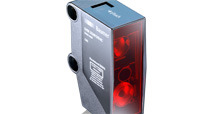 - Measuring range up to 1000 mm allows use in various applications
9. ParCon/PosCon edge sensors
- Detection of object widths and positions
- Detects individual threads, entire panels of material and transparent foils
- High measuring rate
Technical Data
Baumer, PosCon 3D, PosCon3D, Series 14, Series14, FADK 14, FADK14, OADM 12, OADM12, OADR 20, OADR20, OADM, OADM 250, OADM250, OADM 260, OADM160, OADM 12, OADM12, OADM 20, OADM20,
OADM 21, OADM21, OADK 25, OADK25, OXE7 E, OXE7E, ZADM 034, ZADM034, ZADM 023, ZADM023, ZADM 034, ZADM034,

Photoelectronic Sensor Master CAT 201302XX EN 1of2.pdf

Photoelectronic Sensor Master CAT 201302XX EN 2of2.pdf
주의사항 : 소개된 제품 및 시스템의 사양, 재질, 치수, 기타 기재 내용은 제조공급사의 사정이나, 성능향상을 위해 예고 없이 단종, 대체되거나 변경되는 경우가 있으므로 양해를 부탁 드립니다. 기타 문의 및 상담은 하기 전문점을 통해 진행해 주시기 바랍니다.
국내 상담문의 및 기술지원
CUSTOMER SUCCESS IDK