Chalmit 샬밋 Solas LED Floodlight 기술사양
안녕하세요 TIATIP 입니다. 오늘 이 시간에는 샬밋 일반산업형 조명군 가운데 Chalmit Solas LED Floodlight 제품에 대하여 살펴보겠습니다.
Chalmit Lighting
Solas LED Floodlight
Emergency LED Floodlight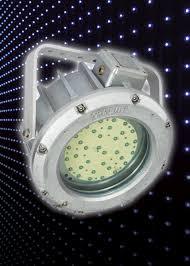 The
Chalmit
Solas
is a new generation of LED lighting ideal for installations where area lighting is required but traditional re-lamping can be difficult.
The product uses ultra bright white LEDs to provide the illumination required for task and working areas. Output is equivalent with a 70W HPS lamp.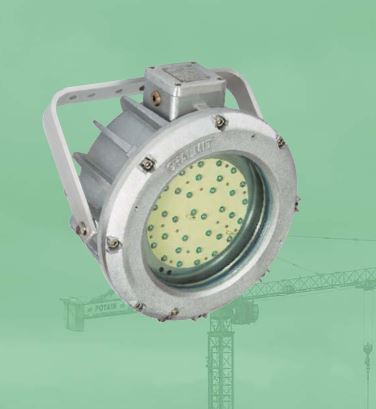 The luminaires rugged construction of cast aluminium and toughened flat glass is suitable for the most environmentally challenging areas, offshore and marine environments.
Solas is available as an emergency version which is operable in either maintained mode or non-maintained mode. This gives the flexibility of using the luminaire for both normal lighting and in emergency situations. A remote inhibition facility is also available.
The LEDs operate at 100% lumen output when the power fails for a duration of 90 minutes. Battery recharge time is 24 hours. They also provide instant on lighting from both mains or battery mode.

CAT REF.
SOLD/O34/LE
SOLD/034/LE/EM
SOLD/034/LE/EM/NM
S2610-0001
S2610-0005
Technical Data

Solas Industrial.pdf
Notice : Specification are subject to change without notice.
주의사항 : 소개된 제품 및 시스템의 사양, 재질, 치수, 기타 기재 내용은 제조공급사의 사정이나, 성능향상을 위해 예고 없이 단종, 대체되거나 변경되는 경우가 있으므로 양해를 부탁 드립니다. 기타 문의 및 상담은 하기 전문대리점을 통해 진행해 주시기 바랍니다.

국내 기술지원 및 구매상담
CUSTOMER SUCCESS IDK
CS CENTER 010.5353.9110

Chalmit
,
chalmit light
,
emergency led
,
floodlight
,
Hubbell
,
IDK
,
jadongwha
,
Solas
,
solas led floodlight
,
tiatip
,
샬밋
,
아이디케이