킬락 신제품 론칭소식 LUBG-05 Always-Thread ™
안녕하세요 TIATIP 에디터입니다. 오늘 이 시간에는 미국 킬락(KILLARK)에서 새롭게 론칭한 올웨이즈 스레드(Always-Thread) 제품군을 간략히 소개드리고자 합니다. 전기공사와 관련한 Thread (나사산)에 발생되는부식문제를 개선/방지해주는 제품이 포켓사이즈의 편의성을 갖추고 새롭게 개출시됩니다. 새로워진 주요 성능 뿐만아니라 까다로운 현장조건와 열악한 환경에서의 작업에 편의성을 제공할 것으로 기대됩니다.

Killark
New Always Thread ™ LUBG-05
Anti-seize Lubricant
Same Great Thread Lubricant, New Packaging !

KILLARK, a leading manufacturer and provider of electrical conduit fittings around the
world, is pleased to announce Always-Thread™ an anti-seizing thread lubricant.
Always-Thread™ is the newest addition to our thread lubricant line. We have maintained
the existing LUBG-6 formula, but conveniently packaged it for the ease of carrying on the
job site.

Always-Thread™ is a special blend of a silica-based lubricant for use with threaded joints.
It is designed to be used to prevent galling of pipe threads when inserted into a coupling,
junction box, or male to female mated threads. Always-Thread™ ensures a quick release
of undamaged threads when parts are disassembled.

This product never hardens, corrodes or contains any evaporate solvents. It is suitable for
use on threads in hazardous locations and has an operating temperature of 0° F to 125° F.
"Never worry about seizing parts again with Always-Thread™."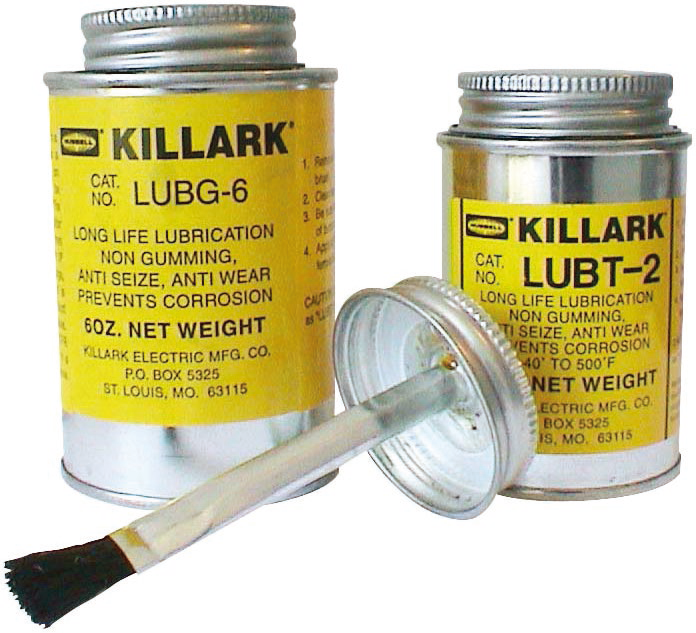 Features :
• Anti-seizing lubricant
• Prevents galling of male to female threaded engagement
• Pocket-sized squeezable tube
• New Always-Thread in convenient squeezable tube for ease of carrying on site
• Does not contain evaporating solvents
• Never hardens or corrodes
• For standard and hazardous locations

Technical Data
Hubbell, 허벨, KILLARK, 킬락, Fittings, Always-Thread, Lubricant, LUBG, LUBG-5, LUBG-6, LUBT-2
Note : Specifications are subject to change without notice.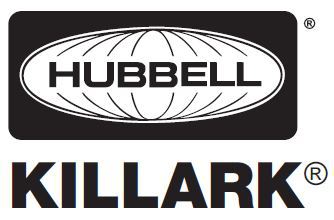 국내 기술지원 및 구매상담처
CUSTOMER SUCCESS IDK
salespro.idk@gmail.com
* 소개된 제품 및 시스템의 사양, 재질, 치수, 기타 기재 내용은 제조공급사의 사정이나, 성능향상을 위해 예고 없이 단종, 대체되거나 변경되는 경우가 있으므로 양해를 부탁 드립니다. 기타 문의 및 상담은 공식대리점을 통해 진행해 주시기 바랍니다.
Notice : Specification are subject to change without notice.